Cold Chain Logistics Electric 3 Wheeler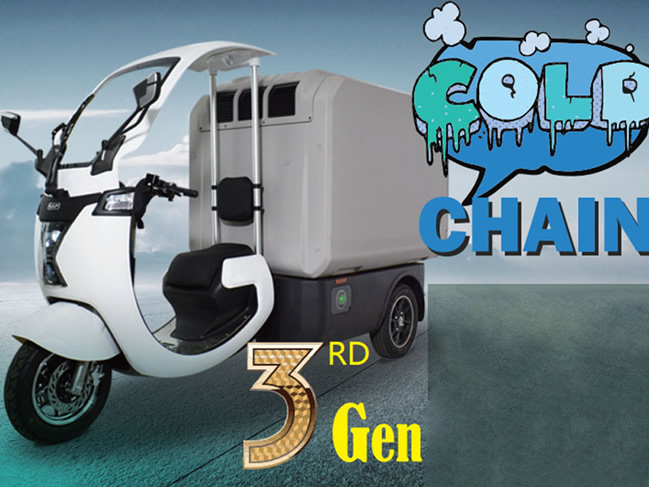 Our electric 3 wheelers are convenient urban transportation means since they are larger than bicycles and can load more goods. They are also lighter than traditional trucks. Besides, the electric 3 wheeler can driver farther and provide longer delivery service because of its high efficiency electric motor.

Due to the features of cold chain logistics, the last mile delivery is much important since it only has effect on the product quality but also the satisfaction of customers receiving goods. The electric 3 wheeler made in RAP SEV could solve the following problems:

Higher cost of large refrigeration trucks when delivering fresh food over short distances or in small batches.
The spoiling of fresh food when delivery by ordinary trucks with no refrigeration function.
Custom options:
Customized container. The container can be multiple layers.
Custom brand logos and color for cold chain providers.
You can choose a suitable temperature range according to customer requirements.